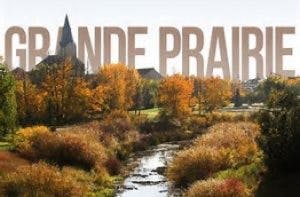 Grande Prairie is the youngest city in Canada and one of the fastest growing in North America. With more Grande Prairie residents  preparing for kindergarten than getting set for retirement, the median age of our community of 68,556 is a youthful 30.3. Grande Prairie is a place to do business. With a spirit for innovation and entrepreneurship, we can tell you with confidence that Grande Prairie is a great place to invest, raise a family,  and realize your dreams.
Grande Prairie's vibrant economy has developed with years of steady growth. The City is in an enviable economic position with high wages and disposable income, a local real estate market that remains affordable and plenty of opportunity for growth and diversification.
Strong resource markets in agriculture, forestry and oil and gas are the foundation of the strong economy where many energetic, business minded people are capitalizing on a business climate like no other. Grande Prairie is a place that embraces entrepreneurship, innovation and new ideas. Come share yours here.
The city adopted the trumpeter swan as an official symbol due to its proximity to the migration route and summer nesting grounds of this bird. For that reason, Grande Prairie is sometimes nicknamed the "Swan City". The dinosaur has emerged as an unofficial symbol of the city due to palaeontology discoveries in the areas north and west of the Grande Prairie.